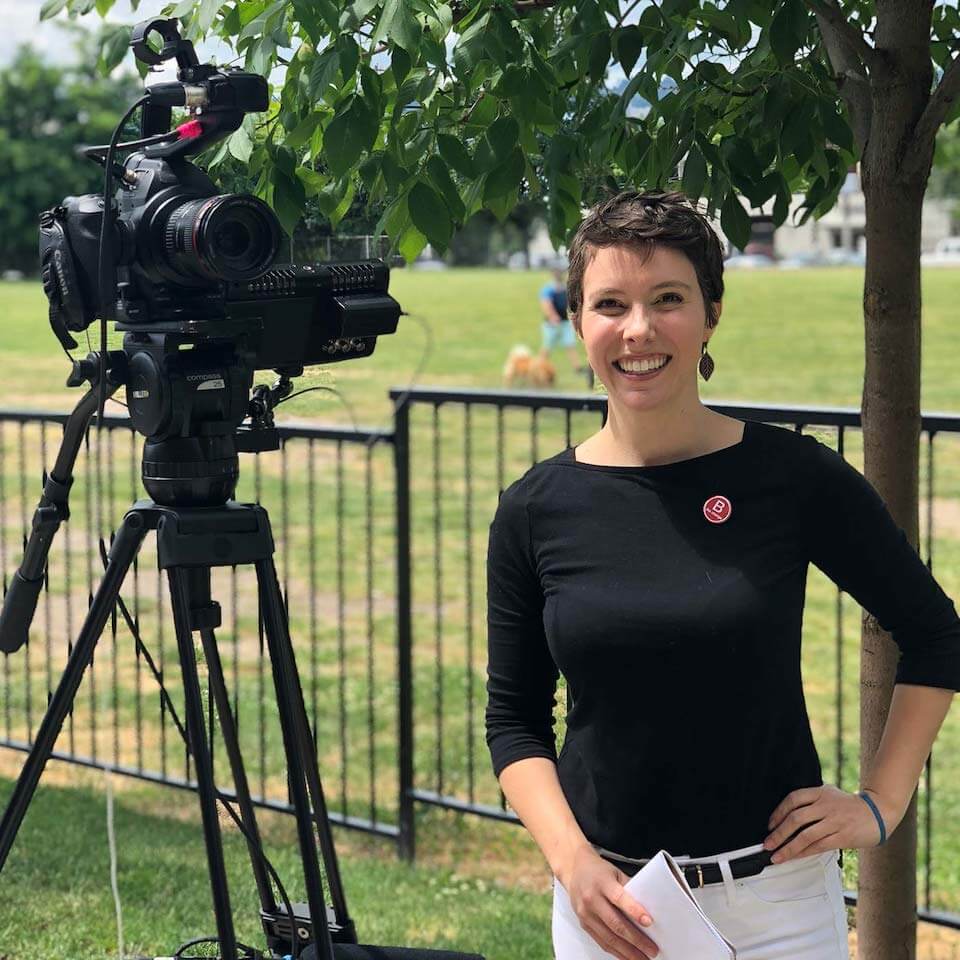 Quinn Rose
Quinn Rose is on a mission to help businesses and organizations use video to make a positive impact on the world.
Native to Portland, she moved to New York City to pursue her childhood dream of becoming an investigative reporter. There, she co-produced a documentary on the NYPD's Stop & Frisk policy (which now has over eight million views and is mentioned in a federal ruling). Next up, she reported courtside at the 2016 Summer Olympics in English, Spanish, and Portuguese. Her stories aired in 256 countries—reaching a TV audience of over one billion.
From there, Quinn ventured off to Europe and beyond—spending several years writing, teaching workshops, and producing & directing videos. While living in Cape Town, she decided it was time to move home to Oregon to focus on one goal: use her journalistic lens and passion for stories to support mission-driven companies.
So far, so good. Quinn's corporate videos have been breaking records across various platforms. Her growing team at Story Based Brands uses video storytelling to support products and services that are making a positive impact worldwide.
It is an honor for Quinn to be a speaker at this year's WE Ignite, surrounded by so many talented and passionate powerhouses.