Third Annual
WOMEN'S EMPOWERMENT CONFERENCE
February 11-13, 2021
Virtual Conference -
Attend From the Comfort of Your Home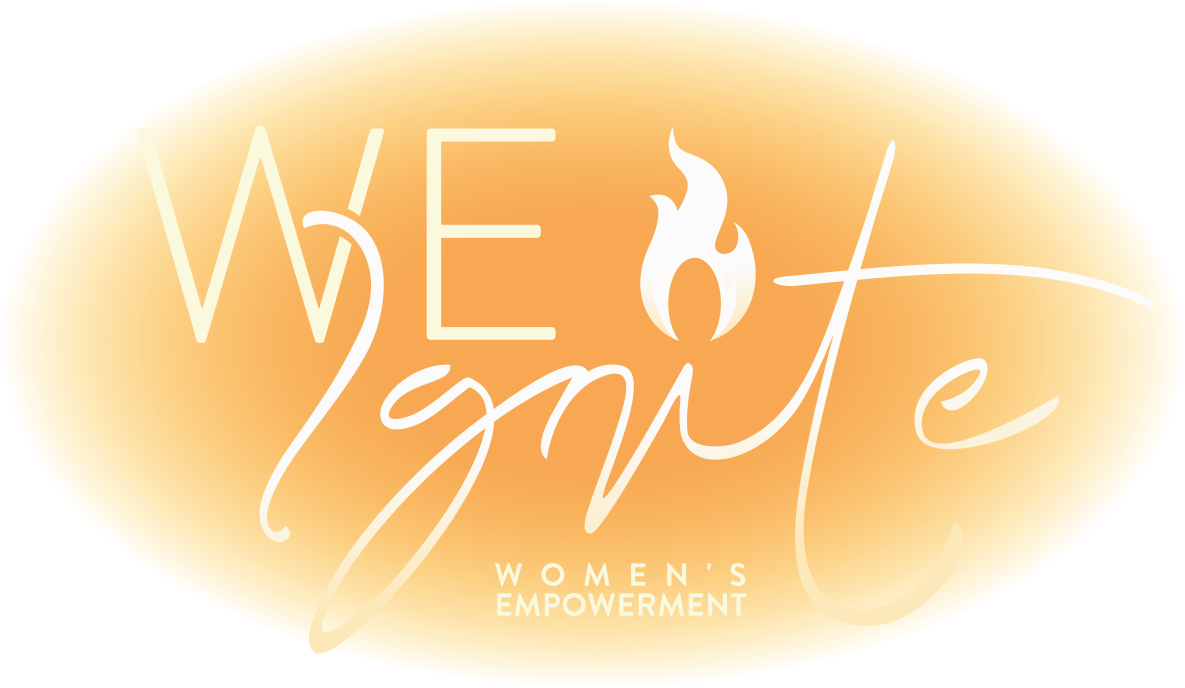 Founded in 2018 with the first event in February 2019, the annual WE Ignite Women's Conference offers opportunities for women to share their expertise and learn from each other. By attending the conference, you will make lasting connections, gain knowledge, find inspiration and magnify the vision for your professional and personal lives.
In 2021, we anticipate the third annual WE Ignite Women's Conference to reach record-breaking attendance as we move to a virtual platform.
WE Ignite 2021 – Empowering Women will serve attendees with conversations about connection, inspiration and empowerment related to women's health, wealth, innovation and civics.
WE Ignite 2021
Empowering Women
February 11-13, 2021
February 11, 2021
WE Ignite founder and CEO, Erin Long shares her visionary story with conference attendees. Learn the purpose behind the conference, the passion that continues to motivate her and the gift of mentorship she cherishes deeply.
We cannot move the needle in the realm of social justice until we understand the importance of Allyship. My talk will include examples of my own need for Allyship, as well as stories of my own attempts to be a better ally for others. And finally, why allyship is necessary for and vital to our collective emotional intelligence, (whether you like it or not).
How are you getting in your own way and staying stuck in struggles that are holding you back from owning your gifts - gifts that the world desperately needs? During this talk, Sara will walk you through necessary steps to bring you back to yourself and into your gifts after the chaos and destruction of 2020. By the end of this talk, you will know exact steps you can take to restore hope, power & connection in your daily life.
Appreciation, gratitude, and conference overview.
February 12, 2021
Welcome back and overview of days' agenda.
We are all motivated by different things at different times in our lives, and yet we are more often taught to buy-in to motivational constructs that stress competition, financial gain, and peer recognition as success. Often, a mindfulness attitude is thought to be counter to getting ahead, but that all depends on how you define getting ahead. Julie will discuss her views on what matters most - our constant.
Throughout time women have been innovative and determined in pursuit of their goals and yet their stories of success have not made it into the history books. Nicola will introduce you to The Women's Commonwealth of Texas, a story from the late 1800s that will inspire and encourage you to ignite your fire.
Have you ever been told you're "too direct," or feel like you don't understand what others want? Or on the other side, do you think others are often too confrontational? These are Ask vs Offer Culture differences. Ask folks believe it's ok to ask anything, because it's ok to say no, while Offer folks prioritize not imposing on others. It's a culture clash that isn't often recognized, yet causes quite a bit of tension and frustration. This talk will cover the nuances of these different communication styles, as well as strategies for bridging the gap. Gaining an understanding of these differences and learning specific tactics for a professional context will make you a drastically more effective communicator.
The purpose of this inclusive playnote presentation is to inspire and motivate the audience at WE Ignite to become inclusive changemakers who want to make a difference in their community. This interactive presentation is designed to empower the attendees to cultivate empathy, compassion and understanding for others that are different from themselves. They will have an opportunity to reflect on their own unconscious bias and recognize their ability to create spaces and places where everyone can thrive. The goal of this interactive presentation is to engage participants in an experience that will allow them to have the confidence and courage v build a more inclusive world and to become UNSTOPPABLE. They will walk away with actionable tools and steps to take to make a powerful difference in their lives and their communities.
Appreciation, gratitude, and conference overview.
February 13, 2021
Welcome back and overview of days' agenda.
Over half of Americans suffer from mental illness, and if someone you know is one of them, you probably want to help them out in any way you can. Unfortunately, some of the most common ways of supporting them and the most common things we say are the most hurtful, and they can drive a wedge between you two faster than you can imagine.
In this presentation, Jessi covers the best way to support your loved one who's struggling with their mental health while keeping yourself safe in the process. You will learn...
The eight things you should never say to someone who's struggling
Five ways you can successfully support them
The importance of keeping yourself safe during the process
Do you know someone who is gay or transgender? What is the difference between gender identity and sexuality? Why are there so many terms? These are all great questions that will be answered along with an easy guide on how to be an ally to our loved ones. We will also be able to talk about how to create a welcoming work place and how to handle tough conversations.
This community building experience will create an opportunity for attendees to build authentic and meaningful connection with others. Marli will provide fun, unique, and inspiring breakout rooms for the attendees to reflect, connect, and share with each other what they are learning from the keynotes and workshops. Participants will increase and integrate what they are learning while connecting in meaningful ways with others. Oh yeah, and have a good time!
Meet the Inspirational women who will share their authentic stories of connection, inspiration and empowerment with you.
Full Event Package
All 3 days
$67
Can't attend all three days? Create a conference package that works for you!
Welcoming
Igniting Empowering
Empowered Stories
Interactive Playshop
Spark Sessions
Full Access All Three Days Plus
VIP Package
Access to WE Ignite 2021 Recording for 6 months
WE Ignite Journal and Pen
VIP Lunch with Speakers Panel
VIP Only Networking Breakfast Saturday 8-9 am
First 10 VIP Tickets Sold Include:
How to Heal by WE Ignite Speaker Jessi Beyer
Three Free Life Coaching Sessions with Erin Long
Box of 100 StokeQuotes
* Pricing does not include applicable ticket agenting fees.
WE Ignite 2021
Empowering Women
February 11-13, 2021
Attending the WE Ignite Women's Conference will expand your mind, encourage your heart and connect you to women from all areas of our community in ways you have yet to imagine.
I left WE Ignite 2020 feeling inspired and on fire heading into a new role at a non-profit organization. My vision for the future was more clear and my passion for inspiring others became evident.
Attending WE Ignite fills my heart. Each year when I leave I walk around after feeling as if I'm 7 feet tall. Telling myself "Rawr, you can do this!"
One of the best, and most inspiring conferences I've attended and presented for! Erin and her dynamic team are fantastic! Thank you for bringing this community together!
Such a powerful event and a lot of fun. Thank you!
Erin, thanks for inspiring us! What a fun, thoughtful and love filled event! ❤️
A wonderful event! I will be forever a participant ♥️
The work you're doing is impacting and resonating in so many directions, all around you. I love it! It was beautiful to see and witness local community with diversity represented. Absolutely beautiful.
I hope to connect with so many as a result of the event that -- surprise surprise -- you intended for connection! 😍
WE Ignite is a unique and powerful opportunity to bring connection and empowerment into your life. Those qualities are often undervalued and we take those feelings where we can get them in our lives, but to commit to a day (or two!) with the sole purpose of bringing connection and empowerment into your life is amazing and there are few opportunities like that. This is one of them. And to be doing that with so many other women who are inspired by the same purpose magnifies the effect. Like a good concert, you will never regret taking this time for yourself.
Erin, what an amazing event. Your dream has helped realize dreams for so many of us. Thank you!!
WE Ignite has created so much power and magic for me and 200 women over the last 2 days.
The most empowering event I've been to in years! What a champion, visionary, a class act Erin is.
Met some amazing women, and saw some familiar leaders. Thank you for having me. Would love to be a vendor again next year.
The participants in the Skagit Valley College Bachelor in Management program who were there last night raved about it. We talked about in class today and next year, I'll be bringing my entire 4th years to the conference for both days. Thank you for inspiring my program members - they were charged, revved and empowered.
Best day!!!! Can't wait for next year.